Patterns:
You've brought the project car home on a trailer. You've told your significant other that you're only several thousand dollars and a few hundred hours of work away from a vehicle that you probably won't want to drive in the rain. You've told your children they'll probably be for paying their education themselves. You've managed to stay married. Congratulations! You've done all the hard stuff, and we're here to help you with the rest!
Below are a couple of examples of what we can fabricate using your tired old panels for patterns should we not already be making what you need.
This is a trunk floor from a 1961 Mercury Montclair convertible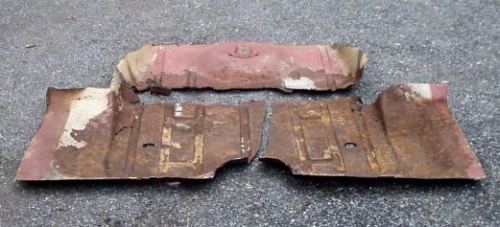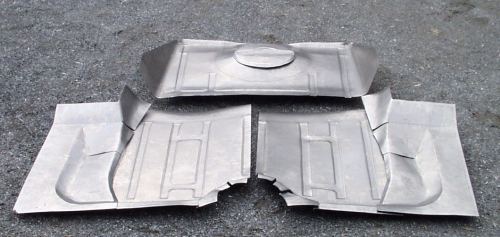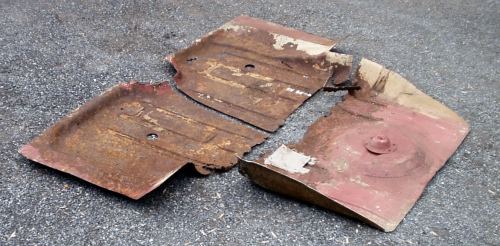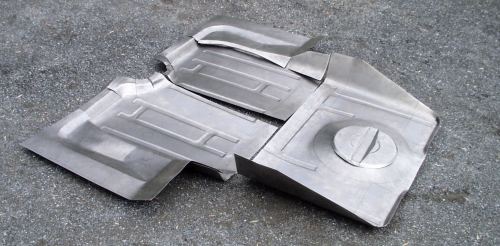 This is the inside view of the lower front fender section of a Porsche 911: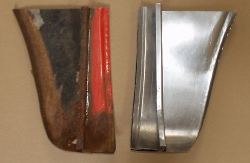 Gogomobile floors, old and new: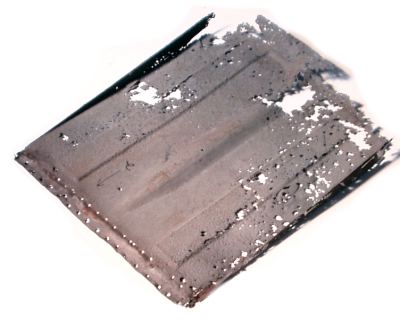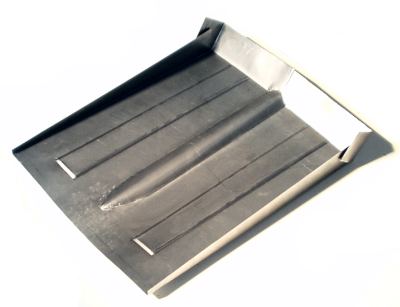 Please! Call us before cutting up your car and sending it to us! There are a few things that are either not cost effective to make, or are just plain impossible.
If you are computer savvy, you could take a digital photograph, define the area you're proposing to cut out whichever way you can, and email it to us. You could also scan a regular photo and email it or send via snail mail.
If you are not comfortable sawing huge chunks out of your new prize, you could send us a paper pattern, wire pattern, or a combination of the two. If you decide to send a wire pattern (to illustrate the profile of a rocker, for instance) through the mail, be sure to tape it to something stiff, like a piece of cardboard, so it won't get tweaked during the journey.
If you'd like to fax something to us, make sure your fax machine works in a 1:1 ratio. It's a good idea to include a reference measurement somewhere on the page so we can double check that the image hasn't been distorted.
Good Luck!
We accept



.
Prices in USD

Note to our American customers: There are no additional customs charges or tarrifs on orders shipping to the states as we are all covered by NAFTA